To ensure consistent quality and strong product safety, we implement a comprehensive quality assurance system.
Well-designed quality control processes lead to high quality products. We are committed to the use of HACCP and other major quality control steps, starting from the quality standard setting, covering raw materials, semi-finished products and finished products. Only qualified finished products without any defects can enter the market.
Our production water from the mountain spring river, to ensure the excellent quality of products. The raw materials come from fresh pig skin, cow bones and so on that have passed quarantine by health departments.
The European Union and the United States Department of Agriculture stipulate: gelatin production after 3 days of acid leaching, 35 days of ash leaching, gelatin solution after sterilization at 138℃ for 4 seconds for safe products (i.e. free of BSE). However, our company actually uses the production process of hydrochloric acid leaching with a concentration of more than 3.5% for at least 7 days, ash leaching for at least 45 days, and glue solution sterilized at 140℃ for 7 seconds.
Our products have passed ISO22000, HALAL, HACCP certification, and the company has the "Drug Production License" and "Food Production License" issued by the State Food and Drug Administration.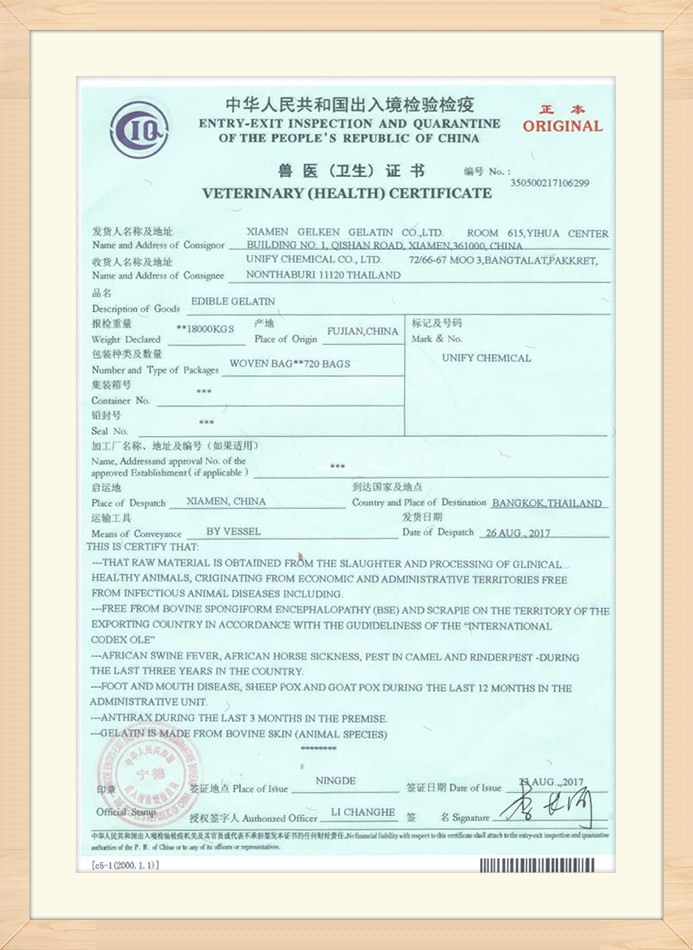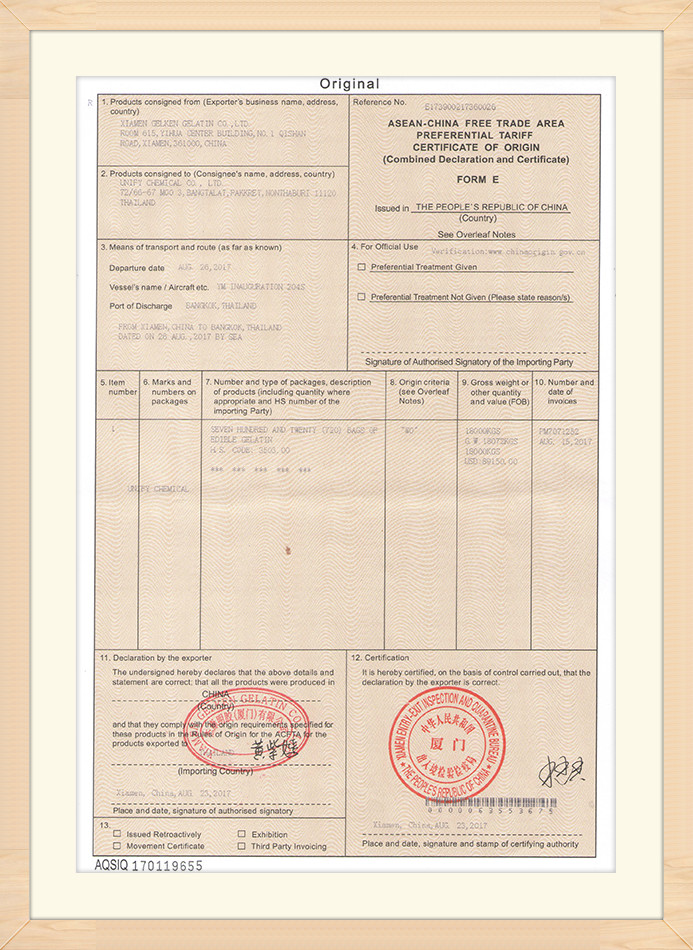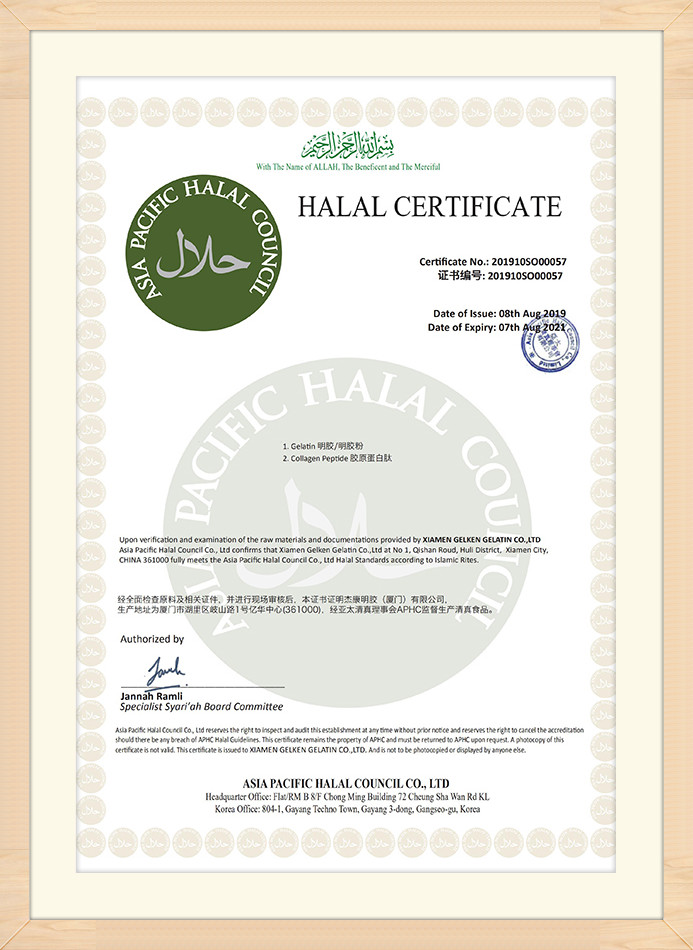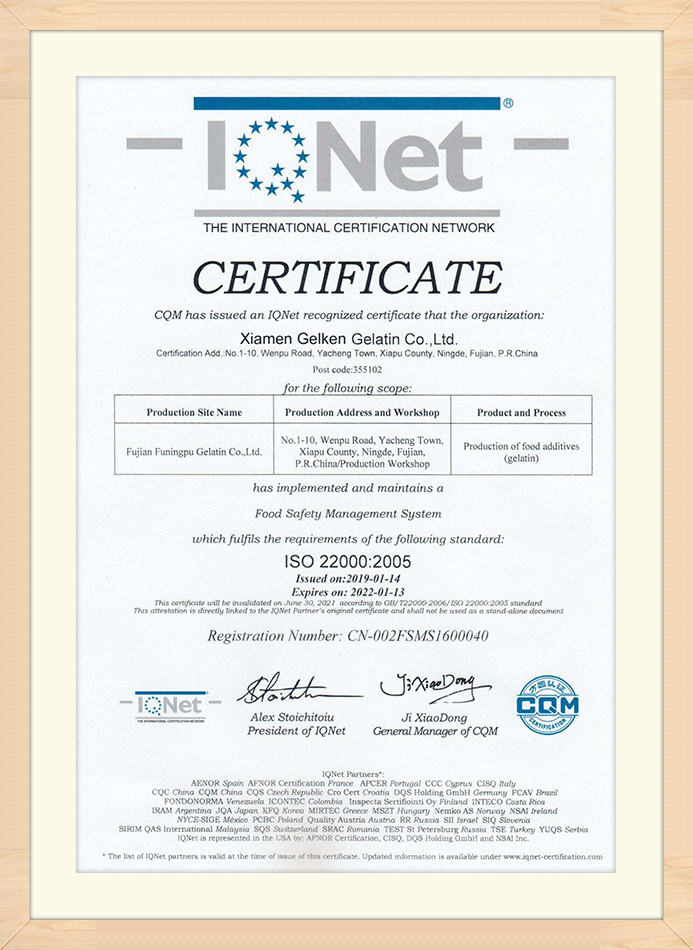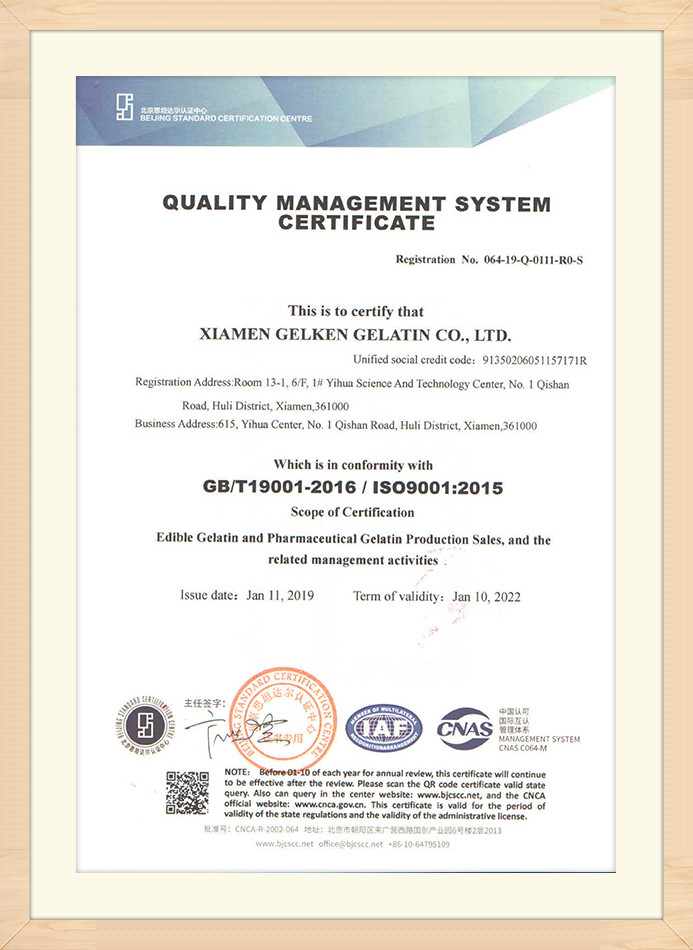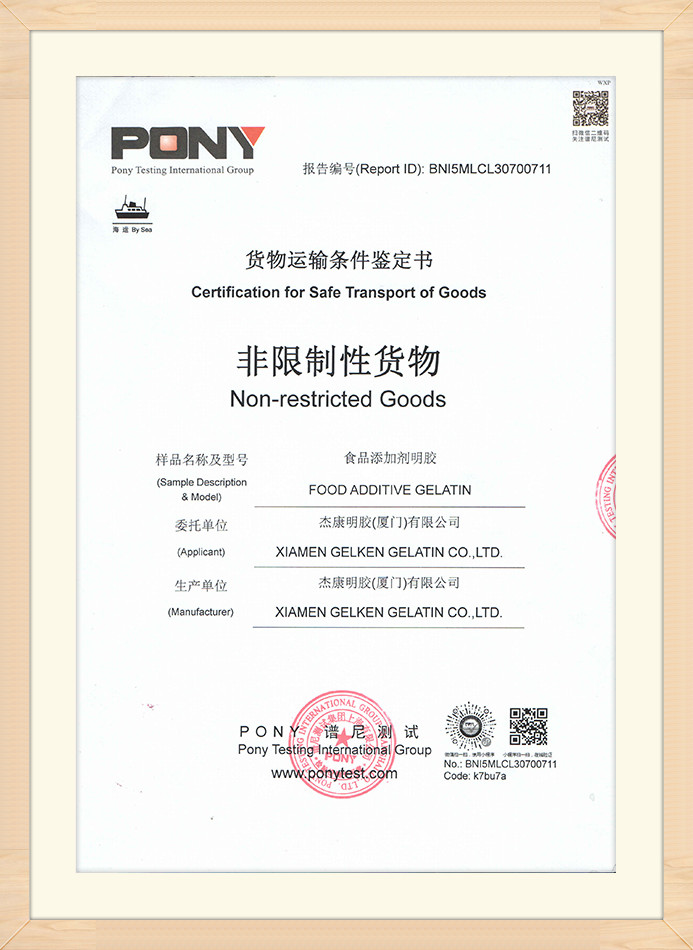 Safety is the top priority, we only provide safe gelatin products to the market. Our gelatins have been rigorously tested and validated in our own testing center and have extremely high quality standards and a complete test list. That's why we can meet or exceed the highest existing safety requirements.